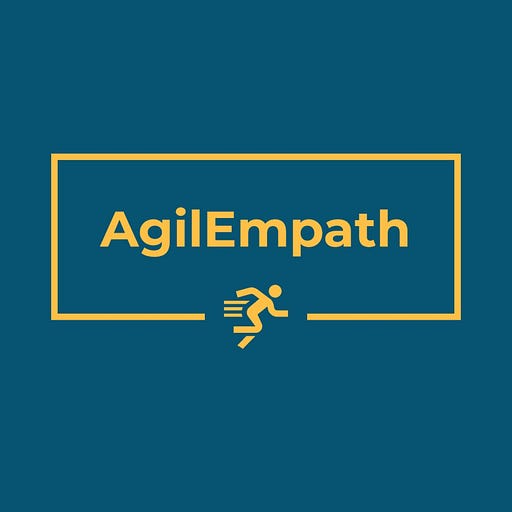 Feb 28, 2021 • 6M
AgilEmpath Season 3-The Resilient Mind; Episode 8- GRATITUDE
Welcome to the AgilEmpath Podcast. With focus on empathetic agile methodologies in creative ways for team building. Our background in mental health counseling has provided us with knowledge of human behavior. Have you found yourself coaching a team, needing support to educate your members about soft skills? We offer techniques to manage conflict & stress, increase productivity & engagement, creating an enjoyable work & home environment with emotional intelligence. Schedule a complimentary consultation for life coaching, consulting work, training & development, keynote speaking inquiries, and organizational culture transformation planning: https://app.10to8.com/book/esdkcojjgbaocodtnx/
" When we choose to be grateful, we tap into our natural design. Research on the effects gratitude has on our biology shows how being thankful increases our longevity, our ability to use our imagination, and our ability to problem-solve, it also improves our overall health." ~Dr. Caroline Leaf
There are multiple studies on the benefits of gratitude and it is now being called a science. As a Christian I have often referred to the Scripture, "in everything give thanks." 1 Thess 5:18. Now science has proven the Bible!
How have you been taught about gratitude in your religion, belief system, values & culture?
To practice gratitude remember the following:
Create an attitude of gratitude to carry daily.
Think about what you say before you say it.
Journal 3 things daily you are thankful for.
Email/text/message someone telling them how grateful you are they are in your life!
#fridaymindsetchallenge