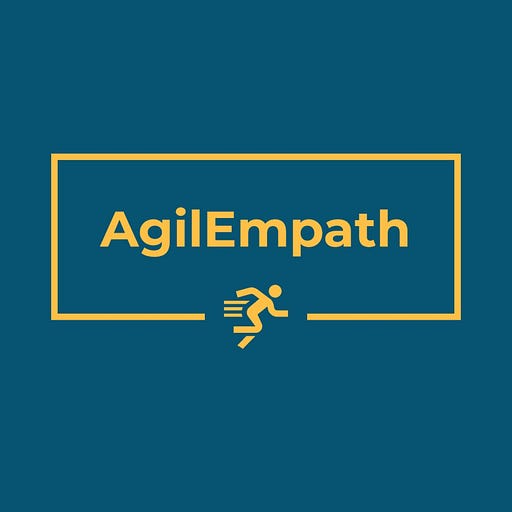 Nov 24, 2020 • 51M
AgilEmpath Season 2-DIVERSITY & INCLUSION; Episode 3- The MERAKI People of GREECE
Welcome to the AgilEmpath Podcast. With focus on empathetic agile methodologies in creative ways for team building. Our background in mental health counseling has provided us with knowledge of human behavior. Have you found yourself coaching a team, needing support to educate your members about soft skills? We offer techniques to manage conflict & stress, increase productivity & engagement, creating an enjoyable work & home environment with emotional intelligence. Schedule a complimentary consultation for life coaching, consulting work, training & development, keynote speaking inquiries, and organizational culture transformation planning: https://app.10to8.com/book/esdkcojjgbaocodtnx/
AGIORGIS church (View from Christiana's Balcony)
Christiana was raised in the Paralio Astros Arcadia region of Greece where her father brought the textile industry employing one thousand local residents. The factory closed after 20 years and he grieved over this. Christiana promised to continue his legacy by making the region productive. Christiana's education includes a Fine Arts degree, Bachelor's degree in Education, and MBA. She has lived abroad in Canada for 22 years, where she taught kindergarten to University level courses. She proceeded to move to Athens where she worked as an investment counselor for Meryl Lynch. 10 years ago, she moved home to Paralio Astros Arcadia,
Greece to care for her aging parents. She now lives near the Mediterranean in the shadow of the mountain Parnonas.
Christiana is building a pilot program to regenerate empty villages by revitalizing a school in the village where she is from in Paralio Astros Arcadia, Greece. This is the cross section of science, business, technology for the good of nature and the good of the people. Her vision is to build The Meraki people, which is defined by 4 words: passion, dexterity, focus, & commitment.
In honor of her late father, Christiana is committed to create community utilizing the mountains as the factory utilizing the existing resources by empowering the indigenous people of the area to use their innate talents. There is bio diversity in the Mediterranean eco system as the source to make a living. Youth have left the local villages in search of successful careers, with many leaving Greece altogether. Redefining success is also an initiative within the region.
She aspires to bring a group of 50 people sitting in 7 tables to work collectively. All can contribute virtually as well with their gifts.
While the locals have initially stated, 'this cannot be,' Christiana 5 years later passed an initiative with the local council. She is a fellow of MIT Bio Labs and has applied to be part of Greece 2021. She is also part of the NOWWHAT!? Collective where there is support for her project. Contact her here today: EMAIL
facebook.com/christiana.gardikioti
The AgilEmpath Podcast is on multiple listening platforms:
https://pod.link/1521109986