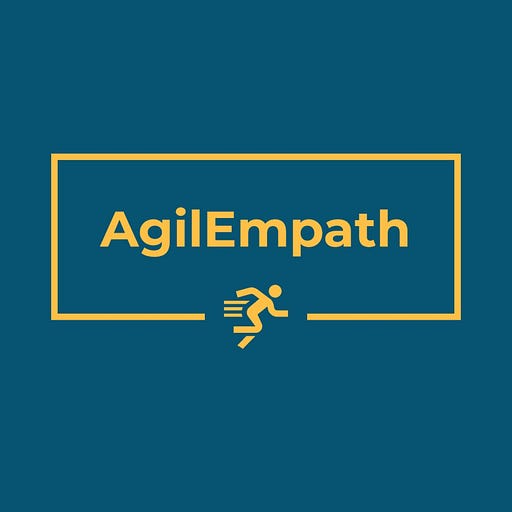 Jan 31, 2021 • 8M
AgilEmpath Season 3-The Resilient Mind; Episode 7- ALL THINGS ARE POSSIBLE
Welcome to the AgilEmpath Podcast. With focus on empathetic agile methodologies in creative ways for team building. Our background in mental health counseling has provided us with knowledge of human behavior. Have you found yourself coaching a team, needing support to educate your members about soft skills? We offer techniques to manage conflict & stress, increase productivity & engagement, creating an enjoyable work & home environment with emotional intelligence. Schedule a complimentary consultation for life coaching, consulting work, training & development, keynote speaking inquiries, and organizational culture transformation planning: https://app.10to8.com/book/esdkcojjgbaocodtnx/
" When you choose to develop a mindset that allows you to perceive possibilities, the wired for love design of the brain is activated to respond, and attempts become possibilities rather than failures." ~Dr. Caroline Leaf
We chose the photo to help us contemplate on how much is actually possible. What determines our success in a difficult situation, is whether we will truly believe there are multiple possibilities. Often due to stress, we can only have tunnel vision seeing one light at the end. In life just as there are many options to daily decisions that we make, there is also possibility on a level we may not be able to comprehend.
How to enable this practice in thought:
Deliberately see possibilities in every situation writing it down.
Attempts are possibilities, not failures.
We have creative power in our mind to design blueprints of these possibilities.
#fridaymindsetchallenge