Updates | Events | Trainings

We are busy here at The Knoxville Happiness Coalition & Life Betterment Through God with coaching, classes and virtual presentations/trainings nationally and internationally. Our mission to improve the well-being of individuals, organizations and communities is going strong with collaborative efforts.
Save the date October 12, 2020 for NOWWHAT!?2020 Indigenous People's Day event, and November 20, 2020 for World Happiness Fest Belonging event. We are contributing to both and will send details as we have them.
We continue to offer special pandemic rates for our coaching packages. Schedule a complimentary consult Book An Appointment Today
---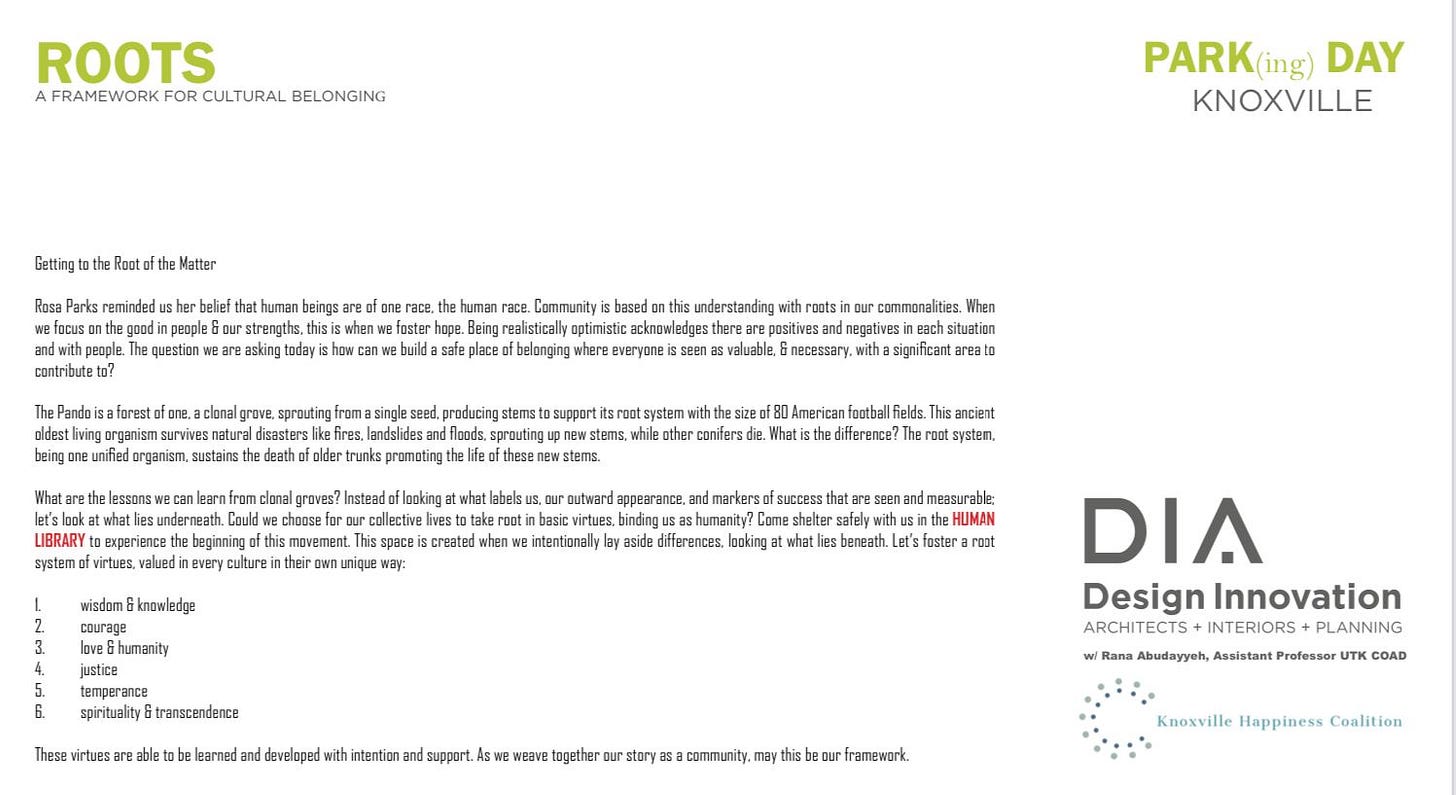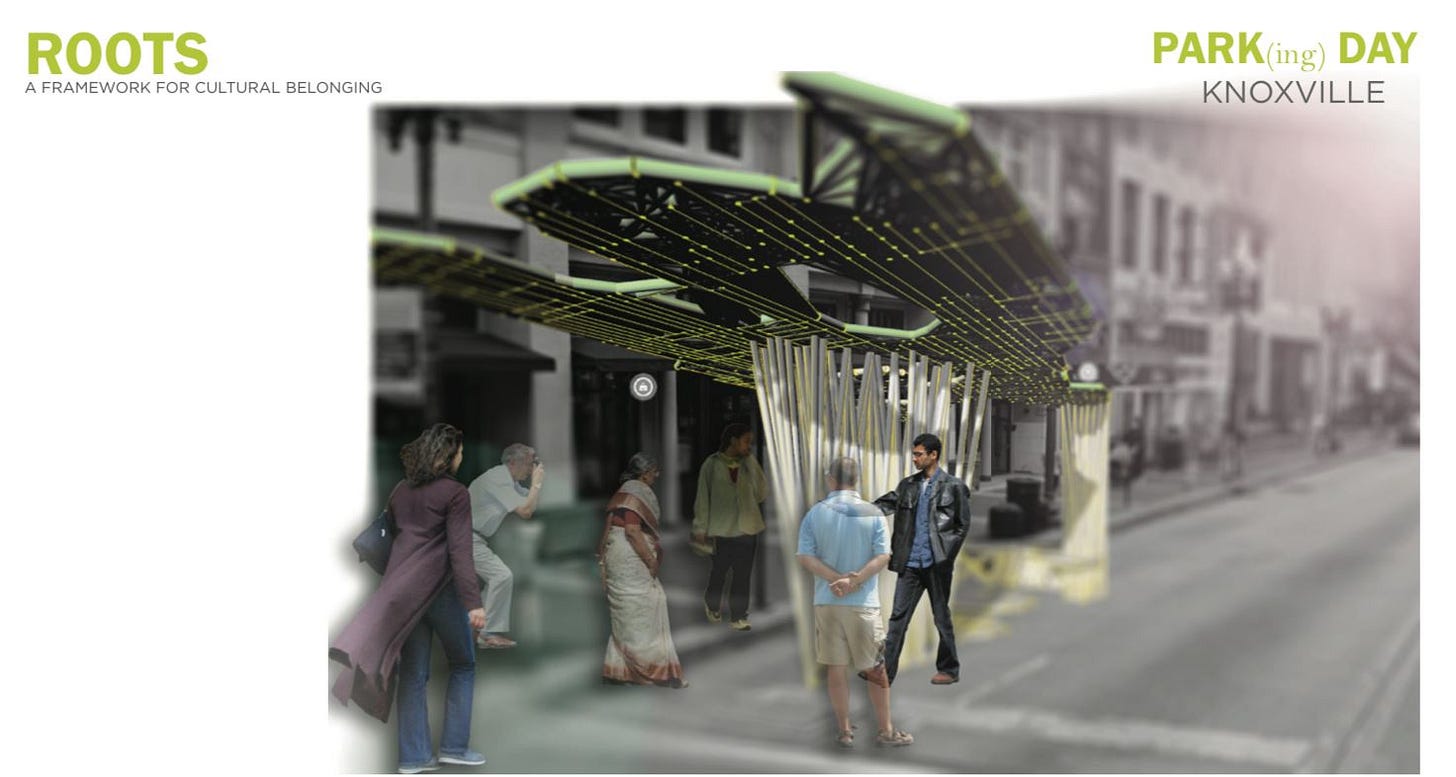 'BEST IN SHOW,' Parking Day Knox 2020: Our Collaborative Contribution with DIA Architects
---
Learn about our Organizational Culture Training & how this will benefit employee productivity, engagement & bottom line earnings for your business.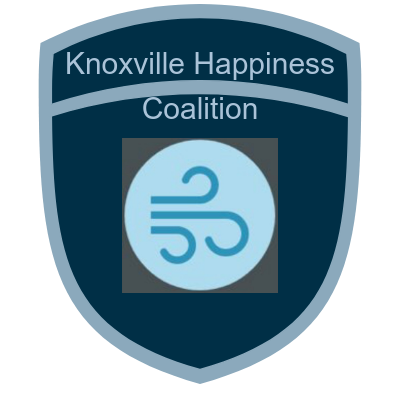 ---
NOW BOOKING FOR 2021 the following Training & Development topics
My Story, the Story AI Tells; Bias & Privacy
Diversity of Thought & Normalization of Emotions
Motivating Multi-Generational Teams: A Leader's Guide
Building Resilience: The Science & Practical Application
Building Culture of Inclusion: Values, Virtues, Emotion & Environment
Stay up to date with our events, including classes with UTK Non-Credit Programs